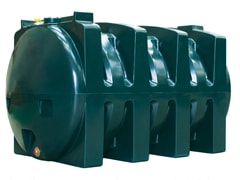 Single skin Talking Titan oil tanks from Kingspan are perfect for oil storage, when it comes to domestic applications where bunding is not a legal requirement. Talking Titan tanks also come with a Watchman Sonic Oil Monitor which helps reduce the possibility of running out of oil.
Every oil tank comes with a 2 year guarantee (1 year on components) and requires little maintenance with no rusting or painting. Our OFTEC registered installers will ensure your tank is correctly sited, build the required base and install the tank you require. They will also take away your old oil tank. All removed tanks are recycled.
The Watchman Sonic Transmitter allows you to see the fuel levels without exterior gauges and reduces the chance of leakage with no drilling required.
The Titan oil tank range starts at 1,000 litres and goes up to 2500 litres. Domestic oil tanks are typically between 1,000 litres and 2500 litres in size. For more information about oil tank sizes, click here.
If you are replacing your existing oil tank or simply moving it, have a look at our oil tank replacement services page for details of our oil tank inspection and maintenance services. You can also chat with a member of our team about your requirements on 028 9081 2723.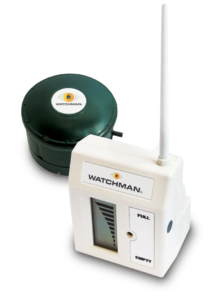 Talking Titan Oil Tanks
Every oil tank comes with bottom outlets for easy connection options, depending on the position of your tank. Our installers can make a no obligation inspection of your premises to determine the correct size of tank for your property and where to position it.
If you are upgrading an existing tank or replacing an old tank, we will remove the current tank for recycling and install your new tank, connecting it to your heating system and testing it.
Titan oil tanks are OFCERT approved and manufactured to ISO standards for your complete peace of mind. They are suitable for Kerosene (C1/C2), Fuel Oil (A2) and Gas Oil/Diesel (D) as defined in BSEN2869 and BSEN590 including up to 7% biofuel to BSEN14214.
To speak to our team about replacing or installing an oil tank, call Belfast 028 9081 2723.
To speak to our team about replacing or installing an oil tank, call Belfast 028 9081 2723.